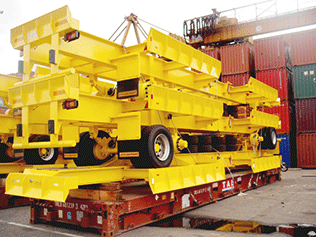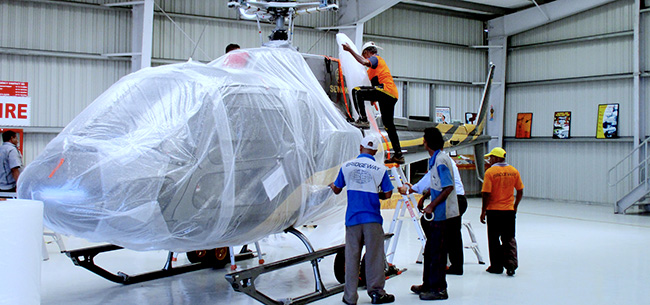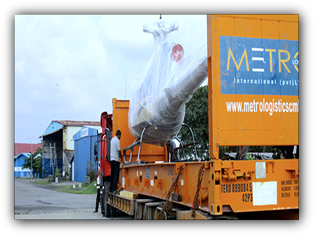 WELCOME TO METRO GLOBAL NETWORK!

PROVIDING CUSTOM CLEARANCE
ONE STOP TOTAL LOGISTIC SERVICES CONSULTANT
Metro has become the leader in moving project cargo from source to destination anywhere in the word within a...
Inland Transportation Wear Housing & Temporary storage Door to door delivery Supplying of use of Containers Supplying of...

ABOUT US
Transport - A Tradition Of Excellence
Established in 2003, METRO Logistics International (Pvt) Ltd first started moving dry vans and was more focused in ODC (Over Dimension Cargo). With a foreseen rapid development in ODC sector apart from conventional dry vans, METRO Logistics International (Pvt) Ltd became the key player in Colombo for ODC within a short period of time owning a fleet of 2500 Units Special Equipment, dry Vans, fully equipped container yard and fleet of Haulers with a highly qualified and dedicated workforce, who is on the job around the clock.

OPERATING PORTS


Dalian, Shanghai, Tianjin, Shenzhen, Hong Kong,
Singapore, Malaysia (Port Klang), Thailand (Laem Chabang, Bangkok), Vietnam (HO Chi Minh & Haiphong), Korea (Pusan), Indonesia (Jakarta & Surabaya), Philippines (Manila)


India (All Major Ports), Pakistan (Karachi), Bangla Desh (Chittagong), Sri Lanka (Colombo)
UAE (All Major Ports), Bahrain, Saudi Arabia (Dammam, Al Jubail), Oman (Muscat, Sohar, Salalah), Kuwait (Al Shuwaikh), Qatar (Doha), Iran (Bandar Abbas, BIK), Iraq (Umm Qasr)


Germany (Hamburg, Bremerhaven), Belgium (Antwerp), Netherlands (Rotterdam), Italy (Genoa), France (Le Havre), UK (Felixstowe), Norway (Oslo, Stavanger), Russia ( St. Petersburg), Lithuania (Klaipeda), Latvia (Riga), Estonia (Talinn)

Kenya ( Mombasa), Tanzania (Dar Es Salaam), South Africa (Durban), Nigeria (Lagos), Ghana (Tema)
Not sure which solution fits you business needs?