International Conventional Ship Handling
Metro is an international shipping concern with a global network of offices and Branches. We leverage our reach and expertise to offer a wide range of shipping-related services that are innovative, dependable and tailored to your needs.

Metro Provides Marine support for various Offshore Operations. Our services comprise of related Offshore Operation, Chartering, and Ship Management (commercial & technical).

We are committed to bring the mariners close to us, by excelling our services with them, and excelling our services with the owners, so all our transactions are clear, which facilitate the easy operation of the ships

We consistently provide our customers a quality, value-added service built around the highest industry standards in safety, operations, environment and crew competency

Underpinning the high standards of services offered to ship owning clients and our customer's customers are proven procedures, a management cell structure which focuses on team working, detailed and robust client reporting and a bespoke information management system, Ship Sure, which ensures an integrated approach to the multi-disciplined and varied tasks which need to be performed diligently and in full compliance with customer requirements.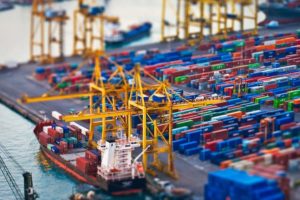 Opening Time
Mon - Fri : 8AM - 5PM
No.518/A/1/1, Kandy Road, Kelaniya,
Sri Lanka
info@metrologisticscmb.com
+94 717 448 561